Somos creadores, convocantes, y líderes de la filantropía latina.
También nos
conocen como:
El catalizador de impacto desmantelando las desigualdades que afectan al bienestar de las personas latinas a nivel global, impulsando recursos hacia nuestra comunidad, y fortaleciendo el poder latino, nuestra participación, relaciones y liderazgo.
Nuestro Impacto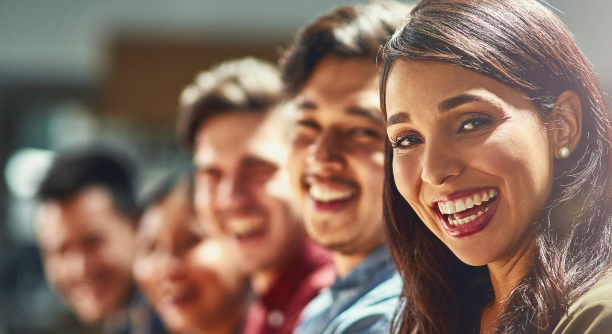 Nuestra razón de ser
Las personas latinoamericanas a nivel mundial han formado comunidades vibrantes que necesitan urgentemente el cambio social y empoderamiento económico. Sin embargo, menos del 1% de los recursos filantrópicos se destinan a apoyar las causas que afectan a nuestra gente.
Las comunidades latinas han sido ignoradas históricamente, pero somos lo suficientemente resilientes y fuertes para construir poder y generar un cambio colectivo. A través de nuestro trabajo, podemos apoyar, desafiar e inspirar al sector para impulsar nuestra esencia y lograr el cambio auto-sostenible y viable que tanto necesitamos.
Nosotros -HIP- estamos en una posición única para ser los catalizadores del impacto de ese proceso transformativo. Por un lado, tenemos una visión única de los retos y oportunidades locales y regionales que más afectan a nuestra comunidad y, por otro, lideramos la red más sólida para financiar, crear y apoyar acciones que nos acerquen hacia nuestro objetivo de transformación.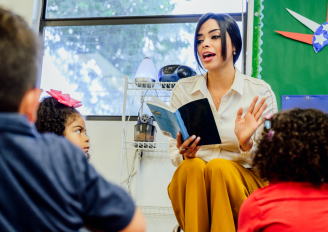 Nuestra misión
Hispanics in Philanthropy tiene la misión de fortalecer el liderazgo, la influencia y la equidad de las personas latinas aprovechando recursos filantrópicos a través de una visión inquebrantable de la justicia social y la prosperidad compartida en todo el continente americano.
Nuestras áreas de enfoque
Igualdad de género
Transformando y democratizando la filantropía latina
Migración y desplazamiento forzado
Construcción de poder y justicia
Liderazgo
Startups y Generación De Riqueza
Equidad racial
Otros (incluyendo la salud, educación y otras iniciativas)
Nuestra esfera de influencia
Nuestro enfoque regional se concentra en las comunidades latinas en los Estados Unidos, América Latina y el Caribe. Como parte de nuestro rol de catalizadores de impacto, nos apoyamos en expertos y socios de confianza locales para garantizar el éxito a largo plazo de cada iniciativa en la que nos embarcamos.
Nuestros Aliados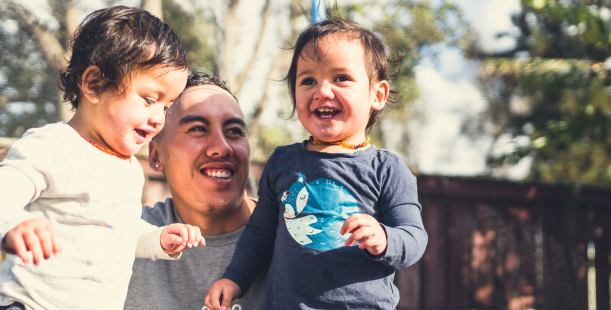 Our CODE or values
C
Colaboración e inclusión.
O
Optimismo, liderazgo y visión.
D
Determinación, con una fuerte inclinación por la justicia.
E
Equidad y empoderamiento.
Junta Directiva
Hilda H. Polanco
Treasurer
Christine Switzer
Vice Chair
Elizabeth Campbell
At-Large Officer
Glenda Monterroza
Ex-Officio
Icela Pelayo
Board Member
Jonathan Jayes Green
Board Member
Julio J. Copo Terrés
Secretary
Maria del Socorro Pesqueira
At-Large Officer
Sam Zamarripa
Board Member
Shawn Escoffery
Board Member
Tony Mestres
Board Member
Elisa Arévalo
Emeritus Member
Diana Campoamor
Emeritus Member
Herman E. Gallegos
Emeritus Member
Luz A. Vega-Marquis
Emeritus Member
Miguel Bustos
Emeritus Member
Equipo
Abril Juarez Rios
Digital Content Coordinator
Adeola Afinju
Operations Manager
Alejandro Aviles
Assoc Director, Network Engagement
Ana Guzman
Staff Accountant
Ana Marie Argilagos
President
Andrea Villaseñor de la Vega
Director, Latin America Programs
Angela Gomez
Staff Accountant
Autumn Ni
Development Associate
Bayoán Rosselló-Cornier
Assoc Director, Power Building & Justice
Brenda Burgos
Deputy Vice President Partnerships and Development
Brenda Pedroza
Coordinator, Latin America
Catt Olazabal
Chief Financial Officer
Cesar Boc
Senior Manager, Organizational Giving
Corrie Burdett
Deputy Director of Operations
Elizabeth Perez
Development Coordinator
Fernanda Ledesma
HIPGive Associate
Gabriela Marron Graf
Finance & Admin Manager
Gracia Goya
Vice President, Latin America
Hilda Vega
Deputy Vice President, Philanthropic Practice
Inarú Meléndez Vázquez
Sr Manager, Communications
Isaac Caballero
Senior Manager, Events and Communications
Jacob (Jake) Lefker
Investor on the Inicio Ventures team.
Jazmín Chávez
VP, Innovation, Equity & Communications
Jeamir Diaz
Special Initiatives Manager
Jen Meehan
Director, Digital Strategy & Partnerships
Jennifer Paniagua
Program Associate
Jessica Borges
Senior Associate
JoAnna Cintron
Senior Manager, Individual Giving
Jorge Calderon
Managing Director, Inicio Ventures
José Knippen
Senior Manager, Migration & Forced Displacement
Junueth Mejia Martell
Deputy Director Digital Philanthropy and Innovation
Karen Cabarga
Special Initiatives Coordinator
Karla Gonzales
Leadership & Learning Coordinator
Laura Lemus
Assoc Director, Donor Engagement
Lauren Perez
Communications Manager
Mapy Villalobos
HIPGive Tech and Product Manager
Marcela Buzo
Program Manager, Gender Equity
Mariela Solórzano Aguilar
Project Manager, Migration & Forced Displacement
Mario Gonzalez Arellano
Migration & Forced Displacement Associate
Mechelle Allen
Senior Manager, Finance
Monica Martens
Principal, Inicio Ventures
Paola Feregrino
Deputy Director, Gender Equity.
Rebecca English
Governance & Office of the President Liaison
Shadie Ellington
Associate, Inicio Ventures
Stephanie Roman
Sr Program Manager, Leadership & Learning
Stephanie Ruiz Perdue
Director, Special Initiatives & Network Engagement
Tayde Morales
Sr Technology Manager