Welcome HIP's Newest Board Members
As we close out the 2022 Annual Leadership Conference, we are taking a moment to reflect on the strength and impact we hold collectively as an organization and community. Together we have continued to build, fund, and fuel Latinx power for nuestro futuro and to influence philanthropy to better serve Latinx communities. We recognize that this momentum would not be possible without our HIP Board who have guided us through an eventful year.
We are honored to welcome our newest Board Members to the HIP familia! They are bold and talented leaders in their fields who have demonstrated their commitment to the mission of increasing Latinx leadership, influence, and equity across the Americas and will be great assets to HIP.
Please join us in welcoming:
Cecilia Garza - Director Donor Initiatives & President's Fund, Wellspring Philanthropic Fund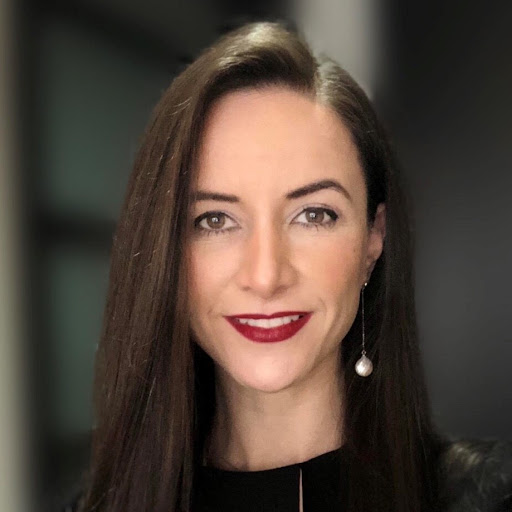 Cecilia Garza directs the Donor Initiatives & President's Fund at Wellspring Philanthropic Fund, where she has worked since 2009. She supports Wellspring's donors, next gen donors, and President with the incubation and launch of new philanthropic initiatives and supports multi-issue philanthropic interests.
With over 20 years of experience in human rights and 13 years in philanthropy, Cecilia has a track record with strategic planning and implementation, grantmaking experience in the U.S. and internationally, and across various operational functions in philanthropy, etc. Cecilia served as the Chief Operating Officer at Perspective Fund, a grantmaking initiative that funds and partners with impact-oriented media makers and held several positions with international organizations and nonprofits in New York, including Human Rights Watch, the Coalition for the International Criminal Court, and the United Nations. Prior to moving to the U.S., Cecilia worked at the Comisión Estatal de Derechos Humanos de Aguascalientes in her home-country—México. Cecilia is a 2018 alumna of Hispanics in Philanthropy's Líderes Fellowship.
Eli Velasquez, Founder & CEO, Capital Stack Investors and Founder & Managing Partner, Investors of Color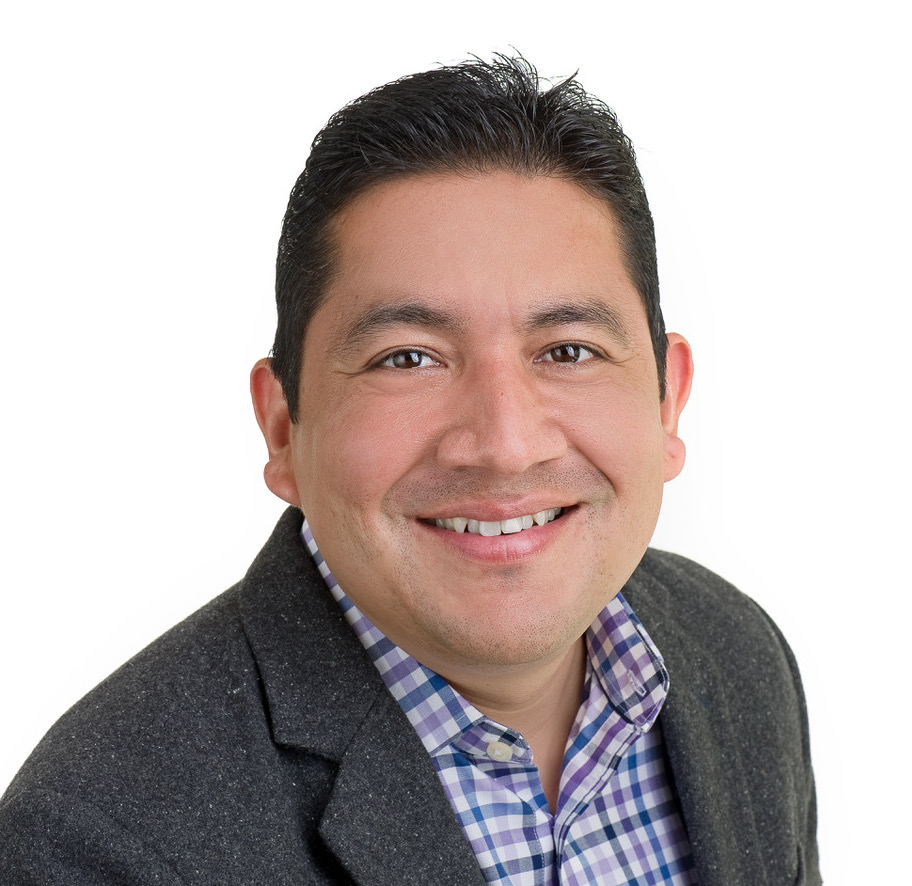 Eli is founder & CEO of Capital Stack Investors, a global innovation and venture advisory firm. He is also founder & Managing Partner of the Investors of Color, a U.S. network of Black, Latinx and Asian accredited investors syndicating investments into early stage companies and emerging funds. He also serves as a Capital Advisor to the University City Science Center advising on their healthcare innovation investment strategy.
He is an angel investor and serves on the Board of the Angel Capital Association, Hispanics in Philanthropy Investment Committee, and Capital Advisor to the Stanford Latino Business Action Network.
Maribel Cifuentes, Portfolio Director, The Colorado Health Foundation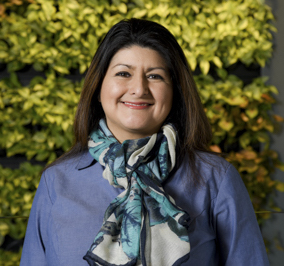 Maribel Cifuentes is a health philanthropy leader with 25+ years' experience leading teams in fast-changing organizations, tackling complex adaptive problems and developing multifaceted programs and strategies to improve health. Over the last two decades, she has worked in clinical settings, academic medicine, health services research, evaluation and learning, and in the field of philanthropy to discover solutions, remove barriers and create the necessary conditions to achieve health equity in partnership with communities who have less power and privilege. She has conducted and published original research and holds content expertise in the areas of integrated primary care and behavioral health, healthcare delivery system and payment reform, affordable housing and food access and security.
Maribel is a Portfolio Director at The Colorado Health Foundation, where she directs a $25M portfolio of social determinants of health investments and a team of program officers working to bring health in reach for all Coloradans. Maribel holds a nursing degree from the University of Colorado. She is from Guatemala City and brings her full and colorful lived experience as an immigrant, indigenous woman, wife and mother to all her professional and personal endeavors.
Manuel J. Santamaria, Vice President, Community Action, Silicon Valley Community Foundation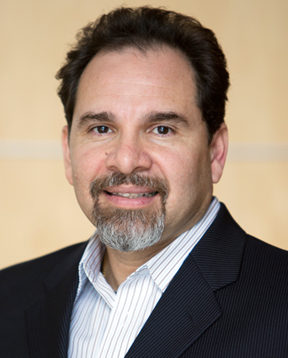 Manuel oversees the Community Action department at Silicon Valley Community Foundation, which includes Movement and Power-Building, Leadership Investment and Capacity Building as well as the LatinXCEL Fund. With Manuel's leadership, these teams further SVCF's role in addressing the region's most challenging problems and improving communities and our quality of life. Manuel joined SVCF in 1999 and has held a variety of roles, including Grantmaking Director, Senior Program Officer in early learning and education, and immigrant integration.
Prior to his work with SVCF, he led initiatives for a network of family resource centers, developed school and community education programs for children and adults, and has worked with local organizations that advocate for the protection of immigrant rights and financial inclusion and equity for the most vulnerable in our community. Manuel is currently a member of the board of directors of the Asset Funders Network, is co-chair of the Bay Area Asset Funders Network, past board secretary of the Mission Asset Fund, past treasurer of Grantmakers Concerned with Immigrants (GCIR) and co-chair of the California Immigrant Integration Initiative. He has a bachelor's degree in international relations and a master's degree in public administration.
Midy Aponte, Chief Experience Officer, Spitfire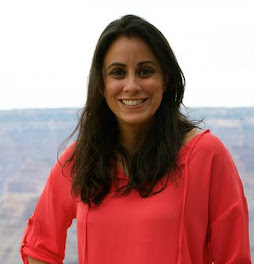 Midy is a chief experience officer at Spitfire Strategies, a public interest communication firm, and is based in Dallas. She is a communication strategist and generalist by trade – and a futurist at heart. Her career spans the public and private sectors, including litigation communication, rapid response, coalition management, development and campaigns, and organizational planning. She is nationally recognized for her ability to develop strategies that are creatively conceptualized and smartly implemented and which can be scaled appropriately. She is also a skilled brand strategist with a long track record of integrating executive visibility and thought leadership strategies to build brand awareness for organizations as they aim to drive national narratives on important issues.
We are excited to welcome back for a second term:
Shawn Escoffery, Executive Director, Roy & Patricia Disney Family Foundation
Hector Mujica, Head of Economic Opportunity, Google.org
Hilda Polanco, Managing Partner, BDO FMA
Christine Switzer, Vice President Philanthropic Strategies, Fidelity Charitable
Sam Zamarripa, Chairman & Director, Mundo Hispanico
Congratulations to Maria Pesqueira and Julio Copo for joining the Executive Committee. Julio will be joining as Secretary and Maria will be taking on the position of At-Large Officer. We would like to congratulate Christine Switzer for accepting to serve as Vice Chair. We are very fortunate to benefit from their leadership and expertise.
We are excited to be strengthening HIP's Investment Committee chaired by Tony Mestres. This committee is composed of board members and four external investment experts. Please join me in welcoming Katherine Porras at the Meyer Memorial Fund and Manuel Monasterio at UBS. They join Shawn Escoffery, HIP Board Member and at the Roy & Patricia Disney Family Foundation, Anabel Giron at The California Wellness Foundation, Manuel Monasterio at UBS and Eli Velazquez at The Investors of Color Network. We are excited to be strengthening the team and aligning our mission and vision with our investments.
And finally, we greatly appreciate Mary Skelton Roberts, Jennifer Chavez Rubio and Roy Cosme for their time and service on the HIP Board of Directors. Their talent, knowledge, generosity and commitment have contributed to making HIP the organization it has become. They won't, however, be going far as they will always be a part of the HIP familia!