Conference Film Screenings
2022 was the first year HIP screened a variety of films and media at our Annual Conference. We were thrilled to see such an interest in the screening room and wanted to share how you can engage with and find the content online.
Did you see a film trailer you want to re-watch? Attend a screening where we only played a clip of the film and you want to see the ending? Want to get in touch with one of the filmmakers? Please see below where to connect, watch, and more!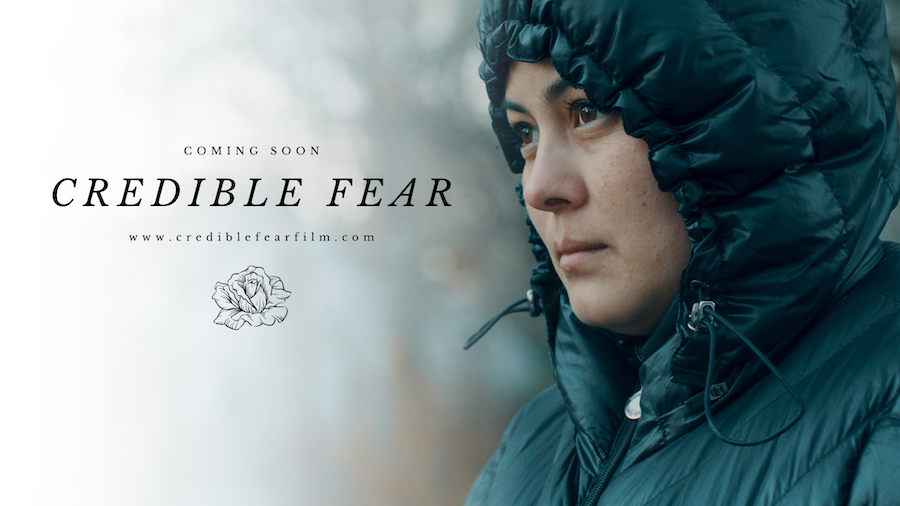 Asylum seekers are some of the world's most vulnerable people, but despite their cyclical, highly politicized appearances in the news cycle, very few people actually understand what asylum is or how it works–until now. Credible Fear is a forthcoming feature length documentary that tells the story of two mothers–an asylum seeker from Guatemala and a sheltered by awakening energy lawyer–as they form an unlikely friendship while fighting against a broken immigration system. More than just a film, Credible Fear, directed by Gabrielle Ewuing, is at the heart of a one-of-a-kind impact campaign being created in partnership with dozens of immigration organizations throughout the US. TW: sexual assault, violence.
Get involved and follow Credible Fear at www.crediblefearfilm.com and on Instagram @crediblefearfilm.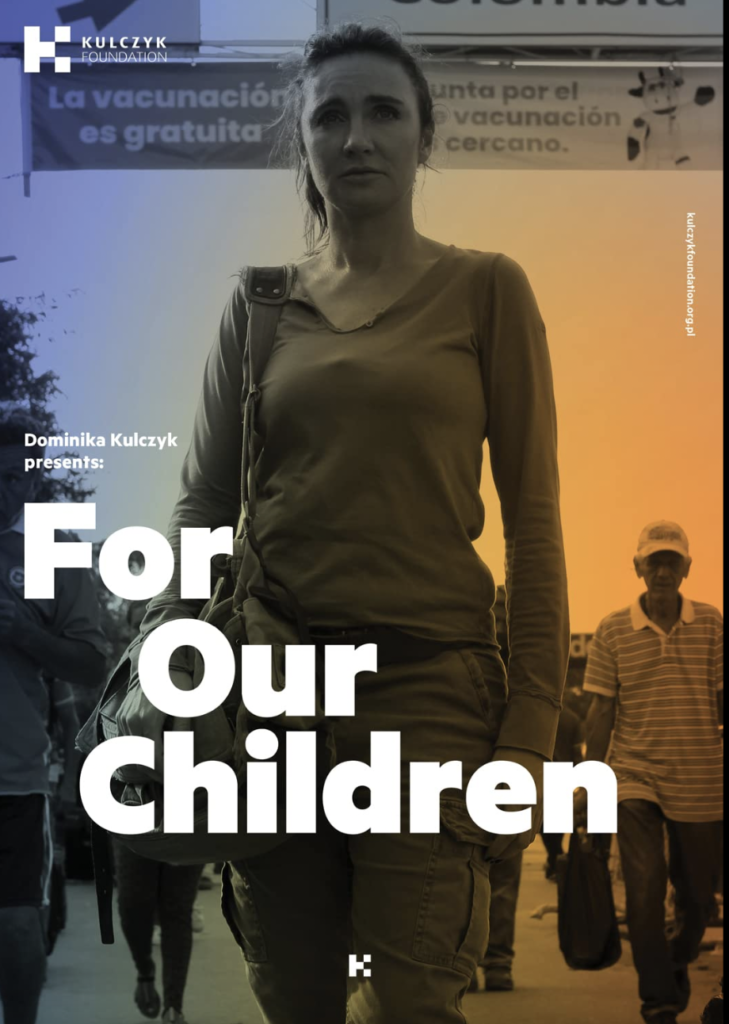 En este documental, Dominika Kulczyk, junto a Lala Lovera recorren las historias de venezolanos que cruzan a Colombia por el puente Simón Bolívar, que se encuentra en la frontera en Norte de Santander, y a menudo se lo conoce como "el puente de la desesperación". "Revolvíamos la basura en busca de materias primas secundarias, cualquier residuo que pudiera venderse. Pasé de contrabando productos para la venta a través de la frontera, vendí dulces, chocolates. Teníamos hambre, dormíamos en cualquier lugar y en todas partes, sobre el suelo desnudo. No teníamos dinero, teníamos que mendigar ", dijo una de las víctimas del éxodo de refugiados de Venezuela, un país que, como consecuencia del Gobierno que lo domina, se ha sumido en una profunda crisis humanitaria y económica.

For Our Children is the recipient of the American Golden Picture International Film Festival (2020) Best Documentary Long; the Awareness Festival (2020), Los Angeles, USA, Documentary Merit Award; a Finalist in the 2020 LA International Film Festival, Documentary Feature; and was an Official Selection of the Garifuna International Indigenous Film Festival (2020). Learn more at cpuvcolombia.org, Kulczyk Foundation's LinkedIn, and follow Lala Lovera on Twitter, Instagram, and LinkedIn.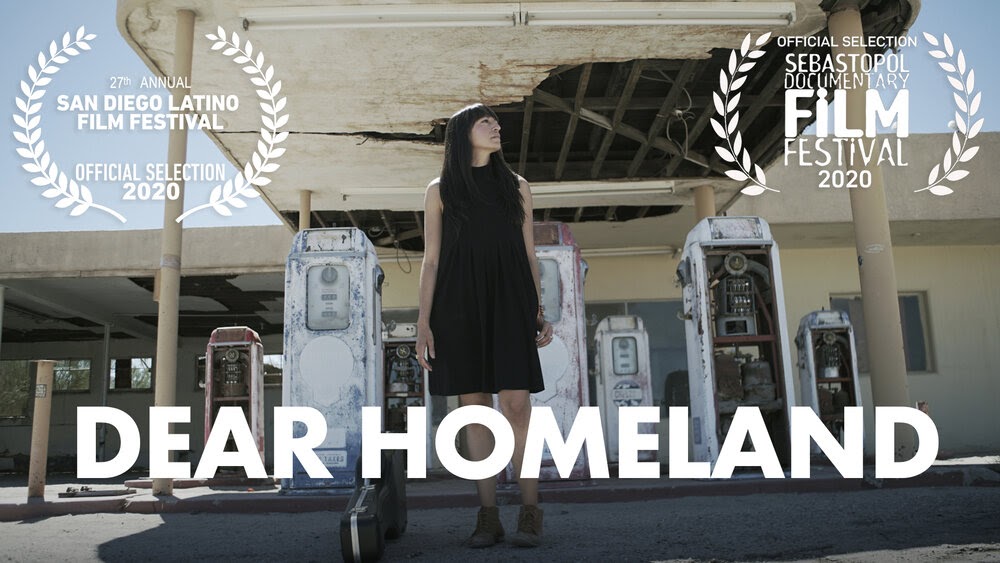 Dear Homeland is the lyrical story of Mexican singer/songwriter Diana Gameros, who left Ciudad Juárez, Mexico, to pursue her musical dream in Michigan. Arriving legally but unable to extend her stay as an international college student, she becomes an undocumented immigrant who can't return to her beloved homeland and family for fear of not being able to re-enter the United States. Moving to San Francisco, she finds community, realizes her musical gift and becomes an advocate for Dreamers and immigrant communities while struggling to change her own status.
Told in Diana's own voice and through her mesmerizing, poetic music — and featuring footage of her life in Mexico, Michigan, San Francisco and on stage — Dear Homeland is a love letter to Mexico and to her family — full of sadness, longing and, in the end, hope and love.
Dear Homeland is an Official Selection of Cine Las Americas Virtual Showcase 2020, the San Diego Latino Film Festival 2020, and the Sebastopol Documentary Film Festival 2020.
Special link to view the whole film here. Follow and engage with Dear Homeland at dearhomelandfilm.com, on Instagram (@dearhomelandfilm), Facebook, and Twitter @DearHomelandDoc. (Note: please contact KQED to inquire about screenings.)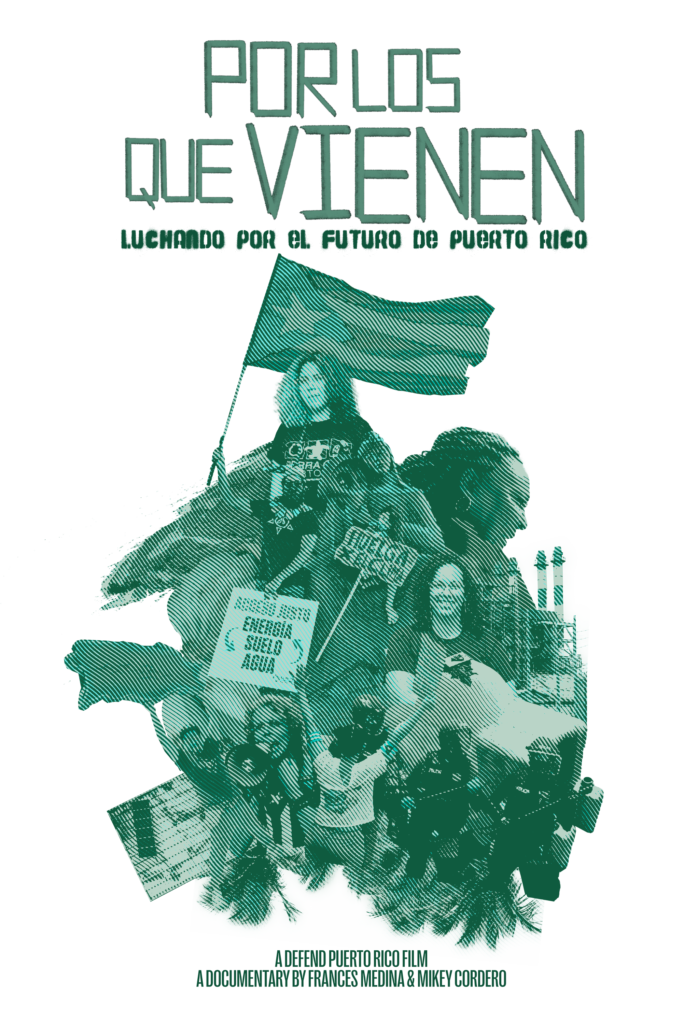 Climate and Environmental justice always starts with community organizing. Defend Puerto Rico's For Those To Come (Por Los Que Vienen) takes on the task of unearthing the fight and strategies of these communities in Puerto Rico. Through the lenses of the activists, agriculturalists, and the People who drive these movements, our story amplifies how everyday people seek to reclaim their land and future as they face the wrath of nature, abandonment and colonialism. For many local communities in Puerto Rico, the climate crisis is political and racial.
Co-directors Mikey Cordero and Frances Medina joined us in Miami for a live discussion of their work. Find PLQV at https://www.defendpr.com/, and on social as @DefendPR.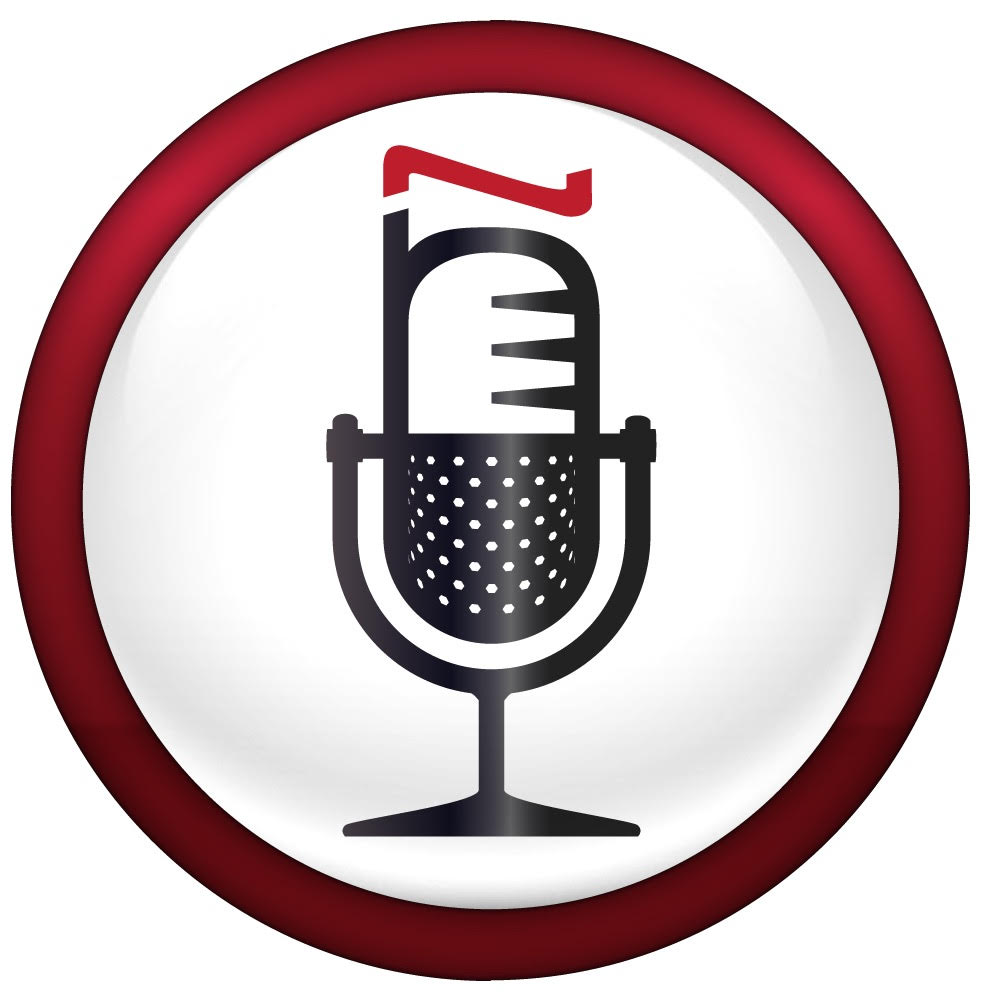 The HPM panel of distinguished guests discussed the gaps that exist nationally in the Spanish speaking public media. In particular, the need for quality programming in the areas of education, finance, health, history, arts and culture. They also conversed on how bridging these gaps for current and future generations of immigrants will enable them to make wiser decisions and readily assimilate into the fabric of the United States of America. Hispanic Public Media's CEO and founder, Roberto Ramirez shared a film clip of HPM's work and led in-person discussion on strengthening hispanic public media in the US.
Please reach out to HIP staff (hipconference@hiponline.org) to get connected to the Hispanic Public Media team.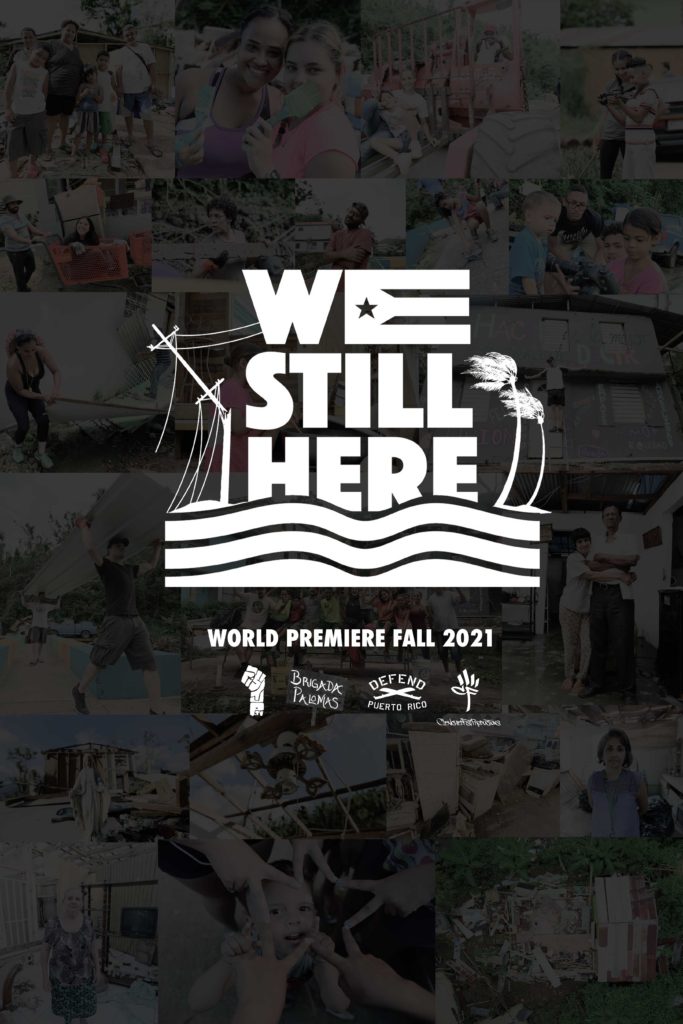 A message from director Kahlil Jacobs-Fantauzzi, who joined us in Miami:
Hello HIP community. It was such an honor to meet so many of you and be able to screen our film at the conference this year. I am aware that many of you did not have the chance to see We Still Here/Nos Tenemos, so we are creating a special link for only those of you who attended the conference. The film will be available for one week. We hope to create visibility and also raise funds to help bring this film to community organizations across the island of Puerto Rico. Please get in touch with us if you have ideas or would like to organize a screening of the film. We look forward to raising awareness around issues of climate justice and youth empowerment on the island of Puerto Rico, especially since the 5 year anniversary of Hurricane Maria is in September.
We Still Here introduces the incredible youth of Comerío, Puerto Rico navigating the aftermath of Hurricane Maria, a disaster that brought an unprecedented level of devastation to an island already in an economic and political crisis. In the lush mountains in the center of Puerto Rico, 24-year-old Mariangelie Ortiz leads a group of young residents who never thought they would become the leaders of their community, nonetheless find themselves traveling to Washington D.C. to protest in the halls of Congress. Follow them in this coming of age story to find their power and begin creating a sustainable future for themselves and their community.
Special HIP conference screening link (Password: HIP)
Check them out at www.westillherepr.com and follow @westillherepr on Instagram & Facebook.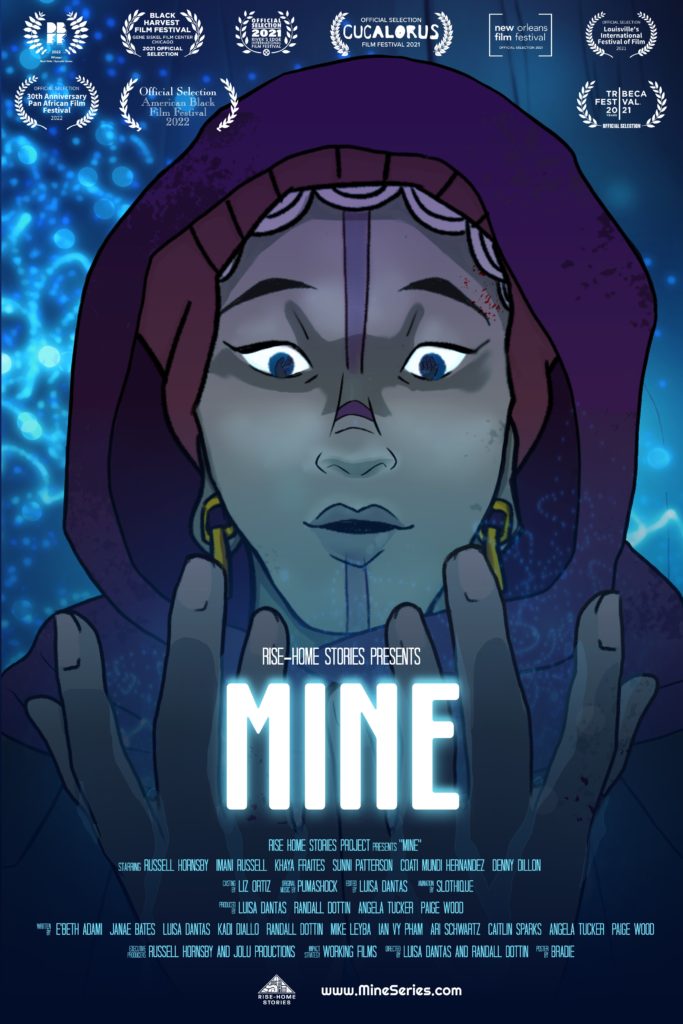 When the sudden disappearance of water – their main life source – threatens to upend a vibrant utopia, an intrepid teen named Blaze must save their community before it's too late. Mine is the recipient of the 2022 Denton Black Film Festival "Best Episodic/Web Series Award", a 2021 Artizen Black Realities Grant Winner, and has premiered at the 2021 Tribeca Film Festival and the 2022 American Black Film Festival.
The Co-Directors Luisa Dantas and Mike Leyba joined us in Miami to discuss themes of abundance, scarcity, collective governance and the importance of blurring the lines between "artist" and "organizer."
Learn more about Mine and the whole suite of projects at Risehomestories.com and follow @risehomestories on Instagram & Twitter.

Special HIP viewing link for Mine.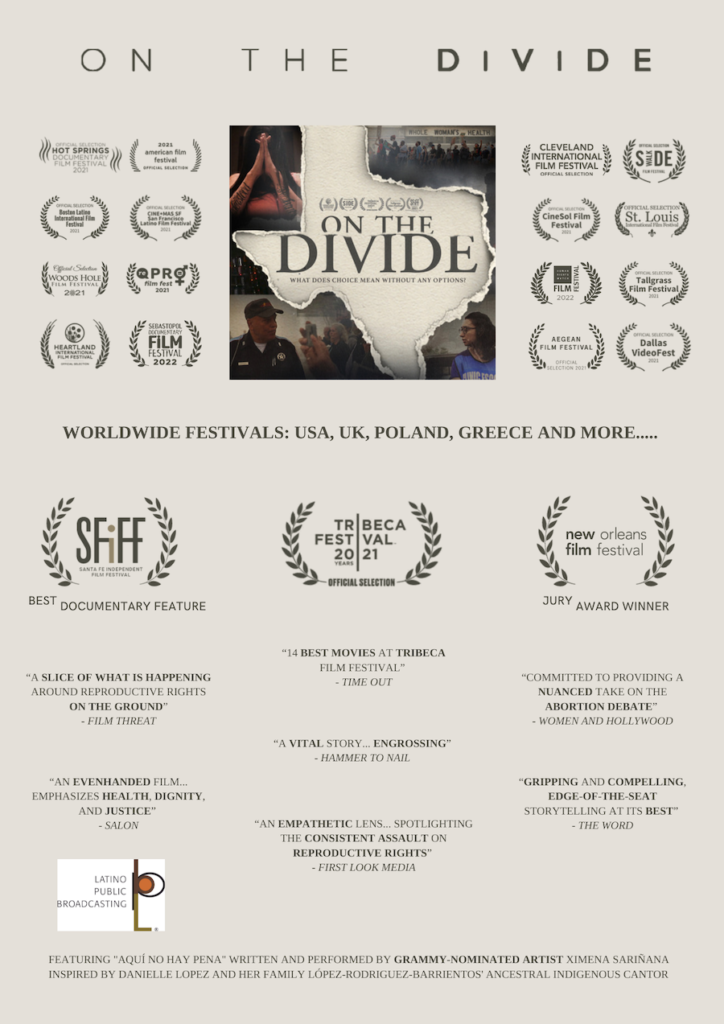 Co-directed by Maya Cueva and Leah Galant, On The Divide follows the story of three Latinx people living in McAllen, Texas who, despite their views, are connected by the most unexpected of places: the last reproductive health clinic on the U.S./Mexico border. As threats to the clinic and their personal safety mount, these three are forced to make decisions they never could have imagined. The film is a Fishbowl Films production in association with Giving Voice Films, Willa Productions, and Latino Public Broadcasting, and is a co-production of POV.
On The Divide was the winner of Best Documentary Feature at the Santa Fe Film Independent Film Festival, an Official Selection of the 2021 Tribeca Film Festival, and a Jury Award Winner of the New Orleans Film Festival.
You can watch the trailer for On The Divide here and engage with the film on Twitter (@OnTheDivide) and
Instagram (@onthedividemovie).