HIPGive
The only bilingual platform of digital tools advancing Latinx social impact projects. Fund an existing project or organization or create or join a Digital Giving Circle.
Purpose
HIPGive is the only bilingual platform of digital tools that makes it possible to mobilize resources for social impact projects throughout the Americas.

Through our suite of innovative tools including crowdfunding campaigns, permanent digital campaigns, peer to peer giving and Digital Giving Circles, people and organizations come together to create community and make an impact in the world. 
Overview
Traditional philanthropy has left many Latinx nonprofits out, and few tools exist to facilitate investment by Latinxs in the causes they care about.

– Just .7% of U.S. foundation funding go to Latino-serving nonprofits in the U.S.
– Only 5.7% of all U.S. funding for international causes historically went to Latin America ||

By leveraging technology to connect philanthropic capital, individual funders, and Latinx nonprofits at the frontlines of the most urgent issues facing our communities, HIPGive:

– Opens up new funding streams for grassroots Latino nonprofits that don't have access to traditional philanthropic funding.
– Helps nonprofit staff gain critical fundraising and digital skills through training, webinars, and a digital learning center.
– Creates opportunities for nonprofits to tell their stories and gain the visibility they need to take their work to the next level.
– Connects nonprofits directly to individual donors in their home countries and abroad.
– Highlights and promotes Latinx philanthropy and generosity.
Value Proposition
Nonprofits raise funds and gain unmatched visibility for their projects; access customized resources and tools to run effective campaigns; and participate in special initiatives to increase the funds raised through matching dollars and prizes.

Individuals can give to a cause they believe in; read and share stories about social impact throughout the Americas; create a peer to peer crowdfunding; start a Giving Circle;and join a larger community of social-good champions.

Foundations and corporations can partner with us to show their support and multiply their impact in Latinx communities through targeted campaigns, special initiatives, matching funds, customized landing pages, and much more.
HIPGive Partners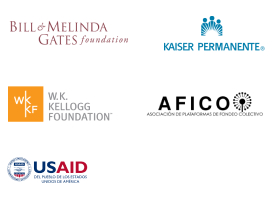 HIPGive Experiences
"We appreciate the personalized support, the sense of being part of a community and shared effort, having a campaign that is bilingual, and the match."
Lisa, East Bay Sanctuary Covenant from #GOMujeres 2021
"In other platforms you create your project and you're on your own. From the guidance they gave us, to answering every email. It made a big difference. You feel looked after."
Paola y Natalia, Lazos
"So grateful for this project. It has given our organization so much to think about and a place to grow from."
Drew, Reinhard Mvt, from LatinxGive 2020
Impact
We've been working alongside social impact projects and promoting generosity in the Americas since 2014
$4.4M
USD invested in social good for Latinx communities
1300
supported organizations in the US and Latin America
$1
in donations matched by foundations and corporate partners