Lideres Alumni Network
Driving the efforts and opportunities of the LAN there is a Steering Committee, and this committee is currently composed of 5 self-nominated individuals who were voted into the role by LAN members (learn more about them below).
The Steering Committee can be considered as the core of the LAN, responsible for creating opportunities to strengthen relationships between cohorts, managing financial support for continued professional development beyond the fellowship and advocating on behalf of LAN. In addition, the Steering Committee is mainly charged with working with HIP to ensure the network has the autonomy to inform all processes.
Our Goals:
Build community and deepen relationships across cohorts, philanthropic institutions, issue areas, geography, and sectors.
Leverage collective knowledge and power for impact and social justice.
Explore how to deconstruct, reimagine, and recreate philanthropy in the Amerias that is just and community centered.
Through these efforts, the previous Steering Committee also created the role of liaison which is currently occupied by previous Steering Committee member Glenda Monterroza. Her role is to keep and maintain a relationship between the HIP board and Líderes and their interests.
2022-23 Steering Committee Members
Patrick Moreno-Covington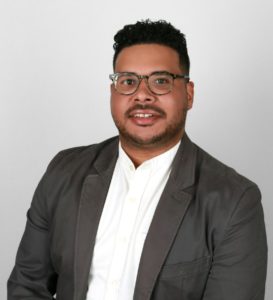 Patrick supports the Houston Endowment's goals as a Program Analyst – a member of the organization's Learning and Evaluation Team. As an Analyst, his role is to assist the organization and our partners to develop processes to routinize and facilitate learning activities, identify and disseminate learnings, and use those lessons to hone our strategy.
Patrick is a proud native Houstonian with a passion for social justice and alternative forms of knowing whose interests have led him to roles in non-profit administration, freelance journalism and narrative development. Prior to joining the Learning and Evaluation team Patrick worked alongside the Foundation's Program Team on a variety of initiatives including Civic Engagement, Out-of-School Time, and Hate Crimes and Violence.
Outside of work, Patrick can be found watching, reading and listening to all things Liverpool F.C., enjoying watching his son playing baseball and biking around to his favorite places in Houston's Fifth Ward and East End.
Patrick holds a B.A. in History-Political Science from Colorado College and a M.A. in Latin American Studies from New York University where his research focused on Afro-Mexicans and the legacy of the first Free Slave Town of the Americas Yanga, Veracruz.
Cindy Santos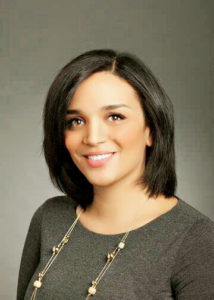 A first-generation mainland born Puerto Rican, Cindy grew up in Philadelphia in a culturally rich intergenerational family. Visiting the island often, she gained a deep appreciation for the history, joy, and resilience of her people.
Cindy has focused her career on improving and transforming child and family serving systems. At Casey Family Programs, she worked closely with the child welfare system in Puerto Rico, US Virgin Islands and Los Angeles. Dedicated to pursuing equity and
centering the voices of historically marginalized populations, she especially recognizes past and present inequities in US Territories.
In her current role as Senior Associate for Strategic Partnerships at the Aspen Institute Forum for Community Solutions, her work focuses on supporting community collaboration, community power building and partnering to transform the future of philanthropy around racial and gender justice.
Cindy joins the HIP Líderes Alumni Network with a strong belief in cultivating relationships and further developing and supporting Latinx leaders to build collective power and continue to be bold leaders in philanthropy.
She presently lives in a diverse and vibrant community in Crown Heights, Brooklyn.
Emmanuel Caudillo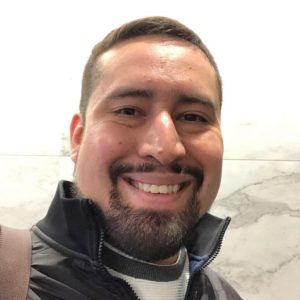 Emmanuel is the senior advisor to the White House Hispanic Prosperity Initiative. Previously on detail to the initiative in 2012, he transitioned full-time in 2013. From 2009 to 2013, he was a budget analyst at the U.S. Department of Education, overseeing the student aid administration account. He has also held research positions in various organizations, including Abt Associates and the National Council on Teacher Quality. For his commitment to his community, Emmanuel was named 40 Under 40 from the Leadership Center for Excellence in 2015. He also was a member of the 2017 cohort of the Lideres program at the Hispanics for Philanthropy, 2017 Ricardo Salinas Scholar at the Aspen Institute and 2019-2020 Excellence in Government Fellow at the Partnership for Public Service.
Originally from Los Angeles, he holds a bachelor's degree from the University of Southern California and a Master of Public Policy from The George Washington University. His passion for education is due to the strong sense of duty and commitment his parents instilled in him.
Katherine A. Porras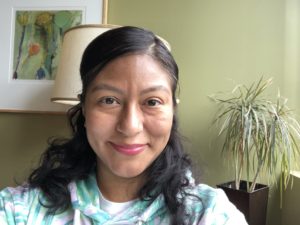 Katherine is an investment officer at Meyer Memorial Trust. She works closely with the chief investment officer to manage a $1.2 billion highly diversified portfolio. Her responsibilities include manager selection, diligence, and monitoring of current and prospective managers.
Katherine's community service involves being on the Board of Directors of the Planned Parenthood Columbia Willamette – the largest family planning and reproductive rights non-profit organization in Oregon and Southwest Washington. She also serves on the investment committee of Seeding Justice and the Northwest Health Foundation. Katherine served on the Oregon Zoo Bond Citizens' Oversight Committee and is a proud graduate of the Philanthropy Northwest Momentum Fellowship inaugural cohort, Unid@s for Oregon cohort V, and Hispanics in Philanthropy Líderes Fellowship cohort 3.
Katherine graduated with an MBA in Finance from Willamette University and a MA in Dance from the University of Hawai`i at Mānoa. She looks forward to using her quantitative and qualitative skills to continue the advancement of mission-based organizations serving communities of color.
Saúl Valdez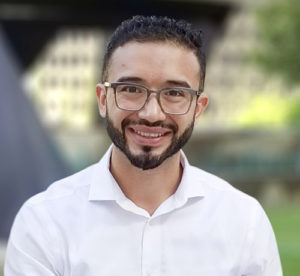 Saúl is a program officer at ECMC Foundation. He oversees grants that increase college persistence, two-year transfer and bachelor degree completion for students from underserved backgrounds. Prior to joining ECMC Foundation in 2018, Saúl worked with Seattle Foundation's philanthropic advising team where he advised a portfolio of donors and philanthropic partners and managed a youth grantmaking board. Previously, Saúl worked at the Seattle Region Partnership and served as the program manager for the Latin American Association in the state of Georgia.
Outside of ECMC Foundation, Saúl serves on the steering committee for the Los Angeles chapter of Emerging Practitioners in Philanthropy (EPIP). He is an alumnus of Coro's LEAD LA fellowship program and Hispanics in Philanthropy's lideres fellowship program. Saúl holds an MA in public administration with a nonprofit management certificate from the University of Washington and a BS in international business and BA in Spanish from University of Nebraska-Lincoln.