Who Designed This Place?
A Líderes Reflection on the TFN Conference, Ignite Action
Friday, November 10, 2023
By: Jessica L. González Martínez | Líderes Cohort 4 | Senior Advisor, Insights and Innovations at New Growth Innovation Network
The Funders Network (TFN) held its annual conference, "Ignite Action," in the heart of boisterous New Orleans, Louisiana, earlier this year. The memories of the conference and the joy received from the gathering are still ones that I bask in with fond memories.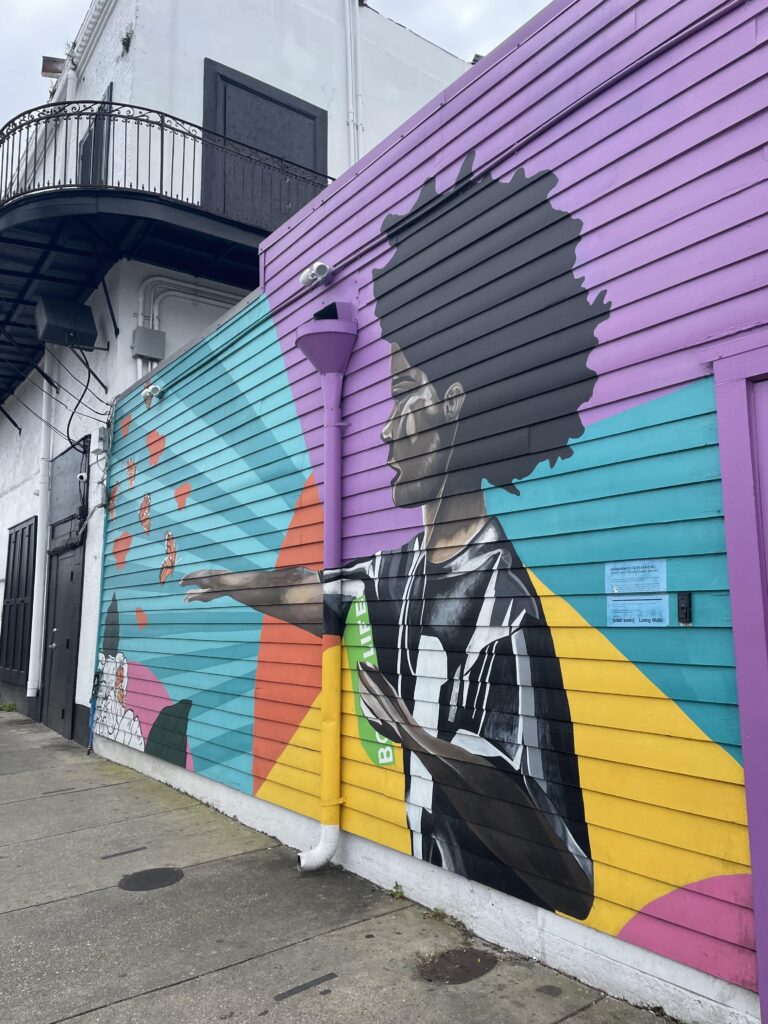 The sessions were stacked with an explicit learning and networking agenda that centered on connectedness and relationship-building. Participants were anxious to be in dialogue and troubleshoot some of their hardest-to-solve hurdles in mobilizing work that centers people and places. As the event sessions proceeded, the rooms were filled with lived memories and ancestral practices of "The City that Care Forgot." It reminded me there is no place for worry when resiliency and determination embrace me.
TFN did not hold any punches. The lived and cultural experiences of the community became a prominent part of the spark that many attendees needed. From African spirituality to Indigenous sovereignty, TFN was intentional in how it centered those who call New Orleans home. Opportunities were provided to share what ignited communities to maintain the energy in activating the change needed to keep them thriving.
My attention gravitated to funders who shared a similar mission, strategy, and tactic to driving wealth creation. It's what the Surdna Foundation coins as those historically estranged from the benefits of economic growth. An area where inclusive growth models are rarely modeled and uplifted is a conversation on rebalancing power and profit in rural America. I attended a session that centered Native Leaders voices who uplifted the realities of wealth in America. A few reminders included:
The prosperity of this country comes from Native land.
Philanthropy is the arm of the titans to turn around and pick up what has been harmed.
The complexity of the issues appears daunting to advocates/allies/funders, yet complexity is the nature of Native peoples.
The most common mistake made when focusing on Native Americans is tokenizing representatives to talk about Native issues, versus identifying true national experts in the issue area.
Tribes need to do what works best for them rather than plugging in a program that exists and attempting to make it fit.
These reminders helped me to recalibrate myself to the values I hold in the work of economic justice. The effort in my day-to-day is helping economic development players change behaviors so justice can enter the space. The conference provided me time and reflection to return to myself and question what has worked and what needs to go into my daily practice.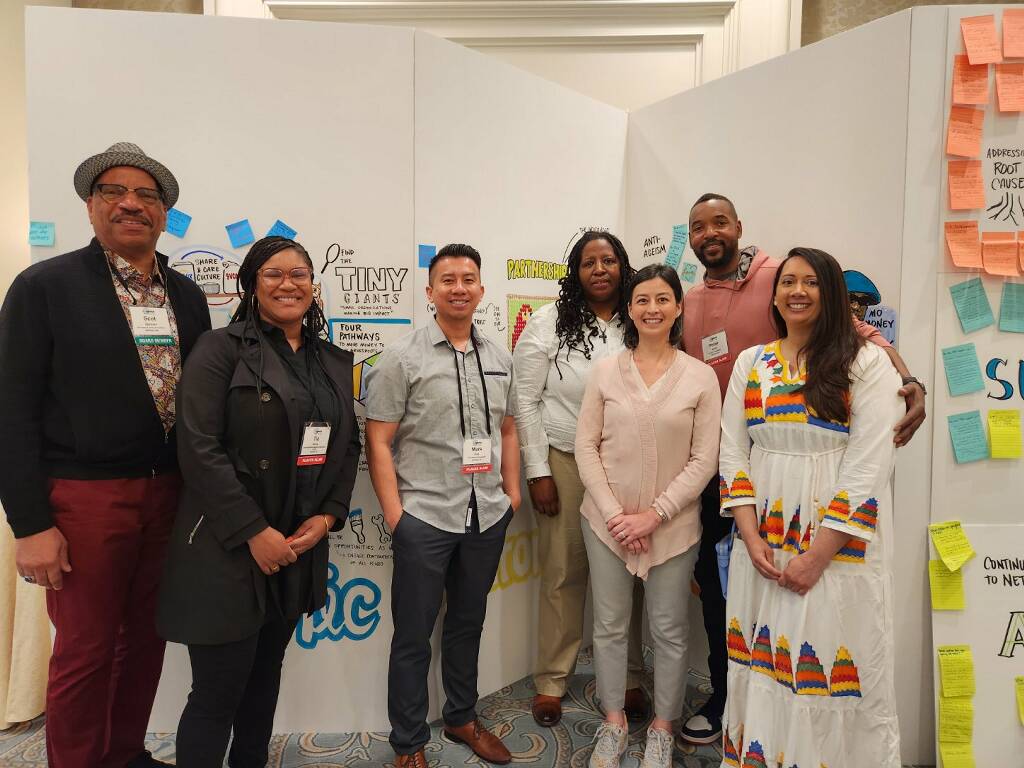 As much as the conference was enriching for me via its content and event delivery, it also reminded me of the true champions in this work. One of those champions is Pat Smith, who braced the stage of the conference for the last time as President & CEO. Pat has been a crucial leader in the movement to activate philanthropic players to mobilize resources to tackle inclusive growth strategies across the country. She has made a great contribution to the movement of funding economic justice frameworks and building learnings on how philanthropy can be a support during this moment of major federal investments.
There is a great difference between 'all are welcome' and 'this place was designed intentionally with me in mind'. Pat always understood this and it is why I am grateful I was able to see her one last time in this role.